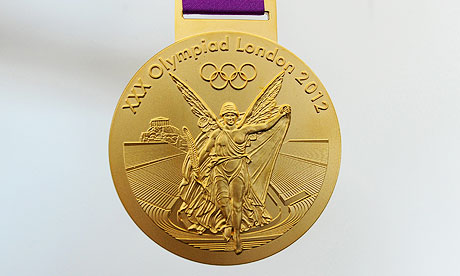 I'm addicted to the Olympics. I don't know why. I don't watch a second of track & field, soccer, swimming, gymnastics, indoor volleyball, boxing, and a whole bunch of other silly sports (seriously...who invented some of these things?) the rest of the year, but for those 2 weeks every four years, I can't get enough.

But I'm a little concerned. Let's take a look at the medal count:

China is leading the U.S. 64-63 in total medal count and 31-29 in the all-important gold medal count.

The U.S. swim team did a great job again this year, Gabby Douglas certainly did her part, and this year's version of the dream team, led by 76er Andre Iguodala, seem to be up to the task. Still, I can't help but notice that China completely dominates diving and table tennis, which remain in the Olympics, while softball (where the U.S. women were dominant) and baseball (where the U.S. would be at least a medal contender) are gone.

I don't think this is fair. It's time to add some other sports to the Olympics:

American Football (aka Football) -- The rest of the world loves it. Who cares that they might not play it outside the U.S. We don't dive, do gymnastics, play table tennis, play soccer, or do synchronized anything here in the U.S. It will instantly be the most popular Olympic sport. We can even give the national team Rich Kotite as coach, just to make it interesting, and we'd still win.

Beer Pong -- I don't think this requires further explanation. If table tennis is an Olympic sport, why not this?
Spartan Race -- The rest of the world probably thinks this is stupid. They're right, so we'd dominate.

Bowling -- Again, look at some of the things that are in the Olympics and tell me that bowling doesn't belong. There's several gold medals to be had here.

Poker -- It's on ESPN. Therefore, it's a sport.
Americaball -- the rest of the world can't win if we never tell them the rules. USA!! USA!! USA!! It comes in Men's, Women's, Team, Mixed Doubles, and Synchronized versions to allow for lots of Gold Medals.

Come on, U.S. Olympic Committee, you have just a few days to get this done! There's still time to go for the gold!